DON'T LET IT GET ME! (CONFLICTING ATTRIBUTION)
What is it? I'm not sure. Poke it! No, it might lick me!
I'm sure we've all been in that situation. You and a friend find something peculiar, become fascinated but don't know what to do with it. Kick it? Run away screaming like a sissy girl? Wear it on your kneecap? We can never be too sure. Gary and Derek were clueless too. That may have been because they were blasted out of their brains from a recent trip to the pub, but it doesn't take them long to find that they have an unwelcome visitor in their flat.
Don't Let It Get Me! is an intriguing read. It was said to have been an undiscovered Shakespeare play that had been revamped for modern times by Anne Rice (Which is all twaddle, it was probably written by Tom Holt in a fit of coffeeless rage). The style is horror verging on the absurd, for people who like bizarre tales such as 'Terra Firma' (Matthew Thomas), or 'Cosmic Banditos' (A.C. Weisbecker). It is definitely not a book for the faint-hearted, or faint-stomached, and people who say 'Narf!' a lot.
We never truly understand what this unwanted visitor is. At times we are almost convinced with Gary that it's a woman that has been stalking him. But that leads one to wonder why a woman would be following a worthless drunken bum into his bomb-site of a flat with his best mate. And then there's the issue of the curious orange slime left in its wake. All of us in the office are looking forward to the release of AAAGH! It's Sucking My Face! as it promises to be a thrilling sequel. Rumours flying around the internet indicate that the form of 'It' will be revealed, and that at least seven starfish were squashed underfoot during the making!
I give 'Don't Let It Get Me!' a question mark rating of three! (? ? ?)
Review by Em (I didn't microwave your goldfish) Field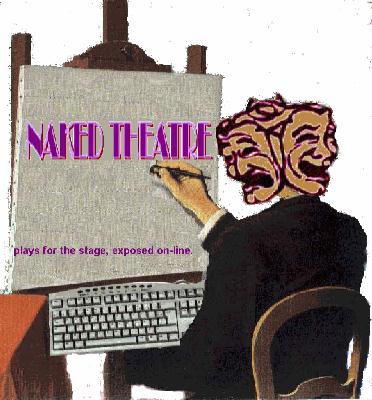 BOOKS UNWRITTEN - REVIEWS PUBLISHED PICTURES IN YOUR DREAMS HOME