KISSINGER AND TELL or The Day Before The Day That Satire Died ont size="3">
©
Jim Grover
2012
A full-length satirical farce for 5 actors, 3 (m) and 2 (f)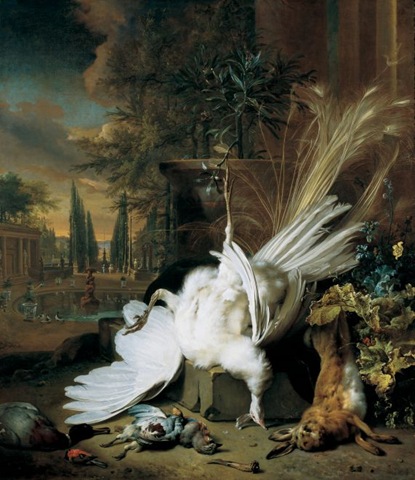 This stage play was written in association with Steve Gilmour, and with acknowledgements to Teresa Grover for that dream.
Recent performances took place at Colour House Theatre, under the direction of Valerie Kaneko-Lucas.
Cast, in order of appearance (click for slide-show):
"Kissinger"


GARETH PILKINGTON
Marsha Peel


JACQUELINE ACHEAMPONG
Casting Director


MARC BLAIDD
Pilot


KEITH ACKERMAN
Edward Heath


KEITH ACKERMAN
Sir Alec Douglas-Home


RICHARD INGS
"Kissinger's Dream"


LOUISA GUMMER
Richard Nixon


MARC BLAIDD
Other voices played by members of the cast
JacQueline Acheampong (Marsha) was awarded a Full scholarship to study third year Drama at City Lit, graduating in 2011. She went on to take a Lead in The Old Vic New Voices award winning musical, Epidemic. Various other roles: with Secret Cinema, on Stage and Directed 'When Women Created the World' at The Ritzy. She is very pleased to be playing Marsha.



Keith Ackerman

(

Edward Heath

) became a professional actor late in life, having trained at the L

ondon's City Academy. He has several film and TV credits to his name and is even a regular in a Ghanaian soap!




Marc Blaidd

(Casting Director/ Richard Nixon

) is a recent acting graduate who is delighted to kick start his professional career with Kissinger and Tell. He is also currently working on his own one man show based on a soldier with amnesia which he hopes to take to the Edinburgh fringe.

Louisa Gummer (Kissinger's Dream) trained at Mountview. Her voice is

currently extolling the virtues of Clubcard & Esso on your TV & Radio. She has just finished playing 16 different characters in a new children's animation series, and has recently been paid to seduce Harry Enfield in a radio commercial. She won the 2013 VOX award for Best Female Voiceover, mainly because she reads very fast!

Richard Ings (Sir Alec Douglas-Home)

Theatre includes Quel Tartuffe! (Vienna's English Theatre), L'Ecole des femmes (Baron's Court), Hamlet (Dalston Bunker), My Fair Lady (Italian Tour), The Woodsman (Old Red Lion).

Gareth Pilkington ("Kissinger") is a theatrical all rounder; actor - many credits modern, e.g. Guy Burgess (A Morning with Guy Burgess), to Shakespeare and Jonson. writer - The Boy on the Bridge had a successfully run at the Rose Bankside. Founder member North London Actors (www.northlondonactors.co.uk

). Second play by Jim Grover after Glass Hero (London and Edinburgh).






Creative team




Charlotte Carne (

Assistant director, Stage Manager and Technical Operator) is a recent graduate of Regents University's Acting and Global Theatre course. During her training Charlotte studied and worked in the United States and is happy to be joining the Kissinger & Tell cast and crew as her first professional UK

Steve Gilmour

(Playwright) began writing with Jim while they were still at school but, apart from writing the staff panto as a teacher, this is his first play project.




Jim Grover(Playwright, Producer). Performed works include The Opposite of Show Business, Provenance Helpline, Glass Hero (Edinburgh and London). TV includes London's Scariest Mysteries (research and performance) and, for radio, an adaptation of Changes.






Matt Jones is a graduate of Newcastle College School of Music, Matt is best known as singer/songwriter "Minuteman". Was also a member of Ultrasound. Has played keyboards for Chris Robinson, Beady Eye, Jamie T and Engineers amongst others. Provided the original score for Thespian X, a short film by Gerald McMorrow. This nepotistic* ditty, is his first foray into the theatrical world.

Valerie Kaneko-Lucas

trained as a director and designer at the Sherman Theatre Cardiff and Theatre Die Raben in Bonn, Germany. She has created work for the Welsh National Opera, Hijinx Theatre, National Theatre and created Shakespeare Comes to Palestine for the British Council touring production to the West Bank. Valerie has a long-standing collaboration with Jim Grover and directed his plays Oil Paint Will Not Wash Out, Provenance Helpline and The Opposite of Show Business. She is Programme Director for Theatre and Performance at Regent's University London

.

"Kissinger and Tell ....is a hilarious but poignant political satire"
"...a most enjoyable and amusing experience" "...Marsha as an out of time Condoleeza Rice?"
"...a raucous, compassion-free (Kissinger's Dream) lived up to all my expectations
Previously.....a reading by professional actors at ScriptTank, 31st October 2012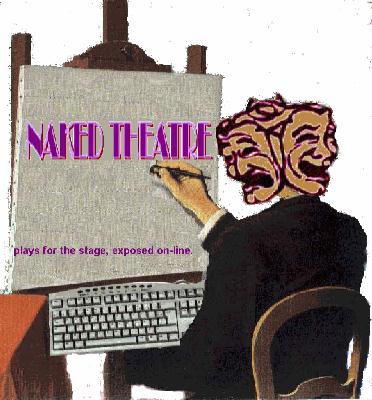 Rewritten for a return visit to ScriptTank, 22nd May 2013
My thanks to the following actors:
Alyn Gwyndaf (Kissinger)
Anniwaa Buachie (Marsha Peel)
Ryan Wilson (Sir Alec Douglas-Home and Richard Nixon)
Stephane Middleton (Edward Heath, Casting Director, Pilot)
Louisa Gummer (Kissinger's Dream)
Karlina Grace (Stage directions and Airport Announcer)